Chamonix boasts a unique position at the foot of the impressive Mont-Blanc mountain range.
You can explore this magnificent backdrop directly from Chalet Plan Glacier on foot – no need to take the car.
If you do fancy venturing further, Italy via the Mont-Blanc Tunnel is accessible in around 20-minutes by car and you can get to Switzerland over the Col des Montets in 30-minutes.
With many years of professional experience in the mountains, we are available to accompany and guide you for your hikes, treks and climbs in the Chamonix Valley and beyond – all at your rhythm and in total safety.
Whether it's a day trip, or over several days, the change of scene will be totally unforgettable !
Ski, snowboard & cross-country ski lessons & training
Alpine skiing
Discover the joys of skiing for the first time, or improve your technique in a relaxed and friendly way.
Snowboarding
Whether you're doing your first turns, or it's about perfecting your skills, together you'll safely progress and improve your snowboarding technique with us.
Cross country skiing & biathlon
Learn to gracefully glide on your cross country skis to make the most of this invigorating snow sport. You can also try biathlon (cross country skiing and target shooting combined).
Off-piste skiing
Ski Guiding
Discover the off-piste wonders of the Chamonix Valley and neighbouring Switzerland and Italy – and taste the local dishes in the mountain restaurants and refuges along the way.
Beginners
Explore Chamonix beyond the marked pistes in total security. Don't forget your passport – crossing the borders on skis in the mountains is a classic thing to do around these parts !
The Vallee Blanche
The mythical off-piste itineraries from the Aiguille du Midi at 3842m, back down to Chamonix at 1000m via the Mer de Glace glacier.
A guide is essential for the doing the Vallee Blanche and we can take you on a route far from the crowds, with views to take your breathe away.
Safety is paramount and good humour is guaranteed !
Split boarding
Ski touring for the snowboarders ! Learn to use a split board to hike up and then it's back into snowboard mode for an amazing powder descent far from the whirr of the lifts and the pistes.
Ski touring
Beginners
Even on a beginner's ski touring outing you'll be treated to amazing Chamonix valley panoramas. There are lots of suitable itineraries for novices to make the most of Mont-Blanc mountains in complete serenity and security.
Adventure
For more experienced ski tourers, the world is your oyster in the Chamonix valley.
There are so many stunning routes to choose from, with cols and summits to conquer at a variety of altitudes.
And for the most adventurous, a glacier ski mountaineering tour is possible.
Ski tour expeditions
High alpine routes
On touring skis you can criss-cross the alps in any direction. Even on a three-day short ski tour expedition, we'll be able to do some really nice traverses that could take us beyond the Chamonix valley and borders.
Chamonix/Zermatt
This legendary ski tour route can be done in five to seven days. The itinerary is dotted with high-mountain refuges perched on glaciers between 2000 and 3000m altitude. There are lots of route options and it feels like a whole different world.
Imperial Crown Haute Route
Less well-known than the traditional Chamonix-Zermatt haute route, the Imperial route is one of the most spectacular of all the Alps. You'll be in the heart of the most stunning of Switzerland's 4000m peaks and your multi-day tour can include summit climbs on the way.
Snow shoeing
Beginners
Immerse yourself in the winter wonderland and silence of the snowy forest trails on a snowshoe hike that'll take you towards peaks, to the edge of valleys and ridges in total safety with your guide and host.
Evening aperitif / dinner
Head out under the stars on a moonlight evening snow shoe excursion for a drink or evening meal in a mountain restaurant or refuge.
Tours
Escape for several days in the heart of the snow Mont-Blanc mountain range and the Alps for the ultimate in snow shoe touring.
Mountaineering
Roped up with your mountain guide in total safety, explore the fantastical universe of the glaciers and summits that surround us here in the Chamonix valley.
The Aiguille du Midi cable car offers easy access to an amazing world of high-mountain peaks, with suitable routes for all levels of mountaineer; from beginner to expert.
Other winter activities
Ice climbing
Discover the sensations of climbing the frozen waterfalls of the Chamonix valley, with routes for all levels.
Zip line
For a fun winter activity in the mountains, why not try zip lining (called Tyrolienne in French)? Opportunity to learn some rope and mountaineering techniques with your experienced guide at the same.
Hiking & trekking
Discovery day
Explore the valley with the seasons. Hiking at your pace, you'll explore the Chamonix valley around the Mont-Blanc mountain range. With some of the best vistas in all the Alps, you'll appreciate the views, the tranquility and nature's wonders.
Fast hiking, Nordic walking, fitness trekking
Fun guaranteed with these dynamic hikes in an exceptional setting. Suitable for all fitness levels.
Mont-Blanc Tour
The famous 'Tour Mont-Blanc' is a 'must-do' multi-day trekking itinerary for hikers, taking in three countries as you circle around Mont-Blanc. Different routes are possible, from the popular classic itinerary, to more 'off the beaten track' paths.
Mountaineering
Beginners
Cross glaciers and climb summits with your expert high mountain guide. Many routes are easily accessed via lifts. Possibility to stay overnight in high mountain refuges or go bivouacking to experience further the wilderness aspects of the high mountain environment.
4000m peaks
There are 81 4000m+ summits in the Alps region. Some of them command a high level of mountaineering experience and technique, others are more easily accessed and some are even suitable for beginners. Safely roped up with your guide, go for it and climb that mountain!
Mont-Blanc summit
The mythical summit of Mont-Blanc at 4807m is the dream of many a mountaineer. Having successfully summited Mont-Blanc over 100 times, we work with you to create and realise a Mont-Blanc expedition to conquer that famous peak.
Climbing
Beginners
Discover the pleasure and learn the techniques of sport climbing at one of the many easily accessible beginner climbing areas in the Chamonix valley.
Multi-pitch routes
Having learnt the basics of climbing, you can try multi-pitch routes. The Aiguilles Rouges is easily accessed from the Brévent and Flégère lifts and provides a plethora of multi-pitch climbing options for all levels.
Other summer activities
Canyoning
Great for families or groups, there's a perfect canyoning spot on the French/Swiss border for all levels including beginners. Kitted out in a wetsuit and safety gear, it's a 20-minute walk to the start point, where you'll slide, abseil and jump in and around the cascading waters.
Via ferrata
Equipped with a harness, helmet and leashes, you work your way along routes equipped with ladders, cables, platforms and steps, with your guide leading the way. The via ferrata routes around the Chamonix valley offer some of the most spectacular Mont-Blanc views.
Via corda
Literally 'by rope' in Italian, Via corda is a halfway step between Via ferrata and sport climbing. Accompanied by your guide, it's a great way to transition to sport climbing
High ropes / Treetop park
Work your way across plank bridges, over rope walks and platforms and zip wires built into the forest at the lovely Gaillands lake setting in Chamonix, with a guide to accompany you.
Zip wires
Zip wires (or Tyroliennes in French) offer adrenaline-filled fun for all the family. Let us take you to the best zip lines in the Chamonix valley and neighbouring Switzerland. It's also a chance for you to learn some rope/knot techniques too.
Together Eve, Nicolas and Armand are all members of the prestigious Chamonix Guide Company, as well as the ESF ski schools of Argentière and Chamonix.
All three of us graduated from the National Ski & Mountaineering School (ENSA) in Chamonix and our shared passion is showing you the very best kept secrets of the Mont-Blanc area.
Nico and Eve have decades of guiding and teaching experience and it's a pleasure to share unforgettable moments, all at your rhythm, on the slopes of the Mont-Blanc range.
Armand, a specialist in ski competition coaching, will help you perfect your technique in a safe, controlled way.
We invite you follow our footsteps, as we follow your dreams.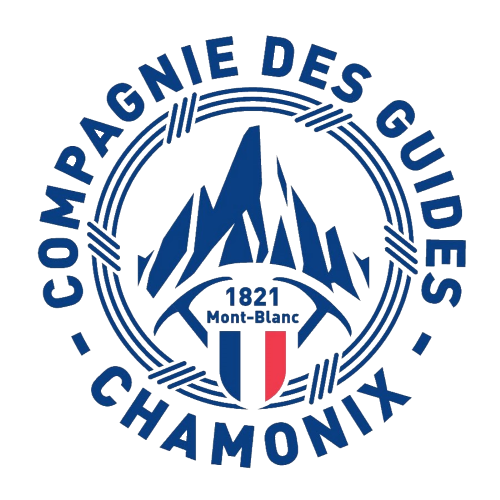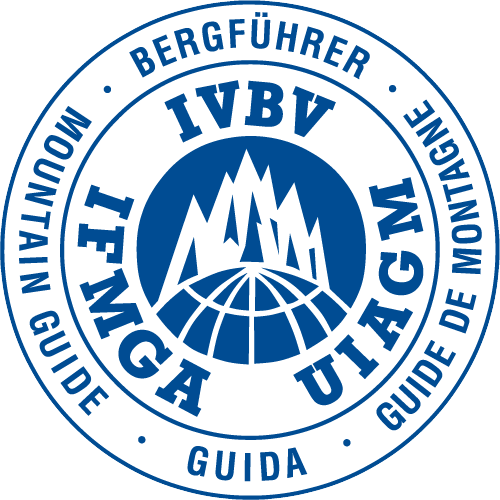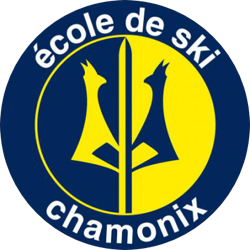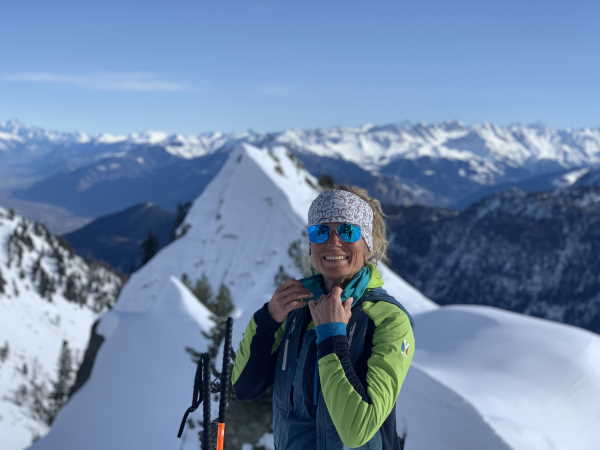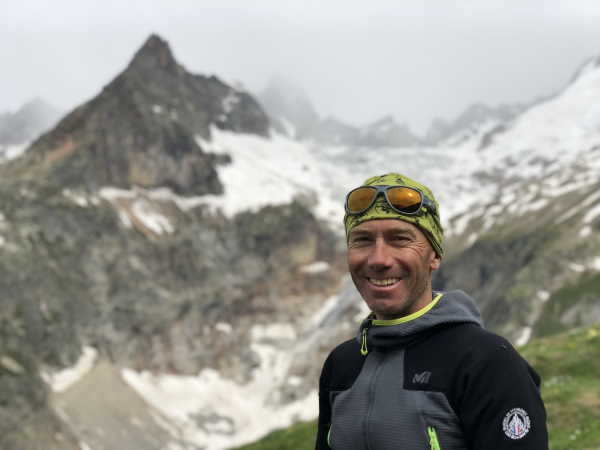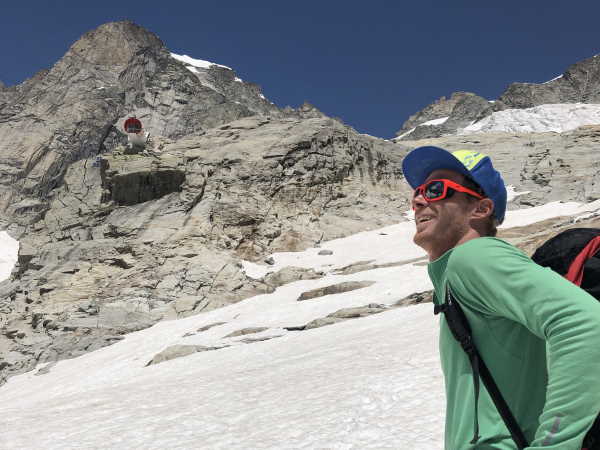 Watch Eve in the France 3 TV show
'High Altitude Stories'
Organising your holidays
& corporate trips
Let us organise your multi-day hiking or ski touring trips in France or abroad.
Of course, that includes the organisation, planning and hosting of classic tours, trips and expeditions in the Mont-Blanc and Alps area, such as the Mont-Blanc Tour, Chamonix-Zermatt Haute Route, GR5 hiking route and Mont-Blanc ascension courses.
Recces, preparation and runners support for the famous UTMB Ultra Trail Mont Blanc trail running races.
Organisation, coaching and teammate for the well-known Patrouiller des Glaciers ski mountaineering race in Switzerland.
If you're coming to Chamonix on a corporate trip, we can organise daytime activities and evening adventures for you and your valued staff and clients.